Amazon Web Services

Moving your IT Infrastructure to the Cloud? Running on Amazon Web Services?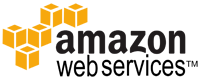 Barracuda Networks is your partner for various kinds of deployments in Amazon Web Services. We understand your IT needs and provide best-of-breed solutions for firewalling, load balancing, web application security, and email security in the public cloud.
Barracuda Networks and Amazon Web Services
Today, many organizations are looking to the cloud to take advantage of the economic gains and operational efficiencies inherent to non-hardware-based solutions. While migrating to the cloud means companies need to adjust to new security threats, the ability to scale according to business needs means that AWS offers a powerful value proposition. The pay-as-you go model Amazon uses enables businesses of all sizes to access just the AWS services they need, and no more.
In the cloud, companies need security that can compensate for a broader attack surface and a new array of threat vectors. As Amazon seeks to provide more options for hybrid cloud and pay-as-you-go subscriptions, Barracuda's security services have moved hand-in-hand with Amazon's values. Not only is Barracuda committed to providing total threat protection to AWS customers, but we're taking steps to emulate Amazon's methodologies within our product offerings. Barracuda and Amazon work well together because we have the same end user in mind: A person Amazon calls the "whole stack professional" and Barracuda describes as a "mid-market IT professional who wears a lot of hats."