Microsoft Azure

Moving your IT Infrastructure to the Cloud? Utilizing Microsoft Office 365? Running on Microsoft Azure?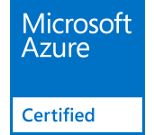 Barracuda Networks is your partner for various kinds of deployments in Microsoft Azure. We understand your IT needs and we're acknowledged as "Microsoft Partner - Gold Application Development." We are also "Microsoft Azure Certified."
Barracuda Networks and Microsoft Azure
Barracuda Networks was the first Microsoft Azure Certified Security Solution Provider. The Microsoft Azure Certification assures that the Barracuda Solutions have been tested for readiness and compatibility with Microsoft Azure public cloud, Microsoft Cloud Platform hosted by service providers through the Cloud OS Network, and on-premises private cloud Windows Server Hyper-V deployments.
The Microsoft Azure Certification brings customers several benefits
Time of deployment is cut by 50-80%
Ease of deployment increased by 90%
Deployment bandwidth requirements are reduced to near-zero
Current and future Barracuda on Microsoft Azure products allow both evaluation and purchased licenses at deployment time
Microsoft works closely with Barracuda engineering, solutions architects and sales teams to create a great customer experience and make it easy for customers to leverage the Barracuda NG Firewall, Barracuda Spam Firewall and Barracuda Web Application Firewall to move their applications into the Azure cloud securely.
The Barracuda Spam Firewall and Barracuda Message Archiver offer best-of-breed email management, archiving, and security for organizations utilizing Microsoft Office 365. And there is more to come - stay tuned and learn about the latest innovations from Barracuda Networks and Microsoft Azure.
Legacy Products