Barracuda Networks Energize Updates
Customers Please Note: Energize Updates and Instant Replacement Subscriptions need to be maintained for every Barracuda Product. All subscriptions are continuous and must start from the date of activation. Renewals purchases are continuous and start from the date of expiration of your current subscriptions. No exceptions.
All Energize Updates licenses can be found on their own individual product pages or purchase them below, more options can be found on individual product pages. Can't find the part you are looking for? Contact us today!
Energize Updates Overview:
Barracuda Energize Updates provide your Barracuda Networks product with protection from the latest Internet threats. The team at Barracuda Central continuously monitors the Internet for new trends in network security threats and develops strategies to mitigate those threats.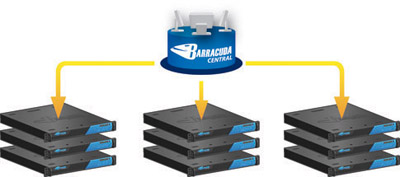 Energize Updates deliver the latest definitions most appropriate to your product - spam, virus, content categories, spyware filter, intrusion prevention, IM protocols, policies, security updates, attacks and document formats.
These updates are sent out hourly or more frequently if needed, to ensure that you always have the latest and most comprehensive protection.
Barracuda Energize Updates subscriptions must be purchased with any Barracuda Networks appliance to provide complete protection from the latest internet threats. Subscriptions can be purchased for 1, 3 or 5 year terms.
Energize Update subscriptions will be provided for up to 5 years for a particular hardware platform. Hardware can be easily refreshed at any time through the "Barracuda Hardware Refresh Program". Any unused portion of Energize Updates subscription will automatically be transferred to the new hardware platform.
Benefits of Energize Updates:
Basic Support, which includes email support 24x7 and phone support between the hours of 9 a.m. and 5 p.m. Monday through Friday in the US (Pacific Time), Japan, China, Austria and the United Kingdom time zones.
Firmware Maintenance which includes new firmware updates with feature enhancements and bug fixes.
Security Updates to patch or repair any security vulnerabilities.
Optional participation in the Barracuda Early Release Firmware program.